Bringing the community together through music since 1967.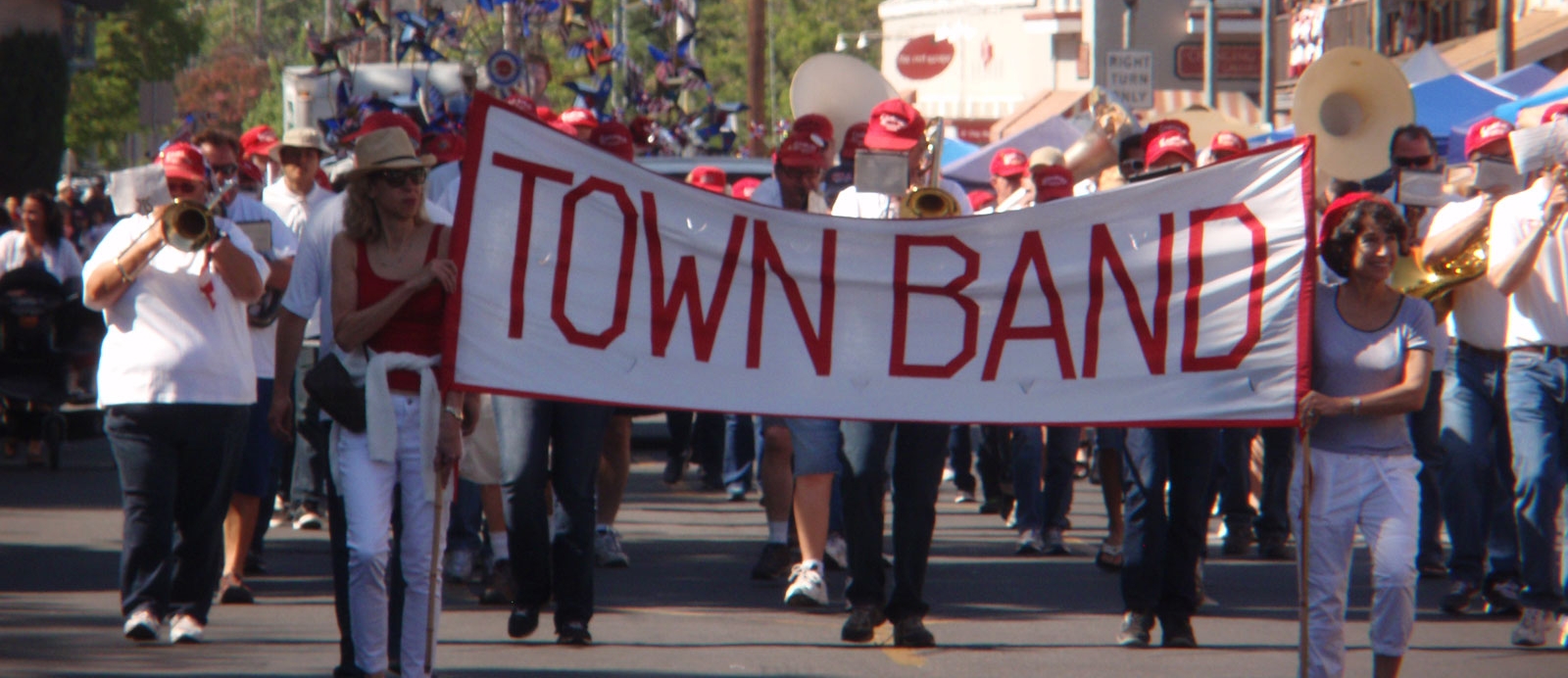 Spring Concert
Saturday March 24th
2pm  at Faith Lutheran Church
19355 Arnold Drive, Sonoma
FREE 
Richard Schneider Scholarship
Sonoma Hometown Band Young Musician's Scholarship
Richard Schneider has dedicated his life to making the world a better place through music. Mr. Schneider was our Sonoma Valley High School Music Director. He organized the current version of the Hometown Band and was our Director of Music from 1967 to 2011. In 2007 Richard Schneider was chosen as "Sonoma Art Treasure of the Year." It is fitting and proper that we honor him by naming our scholarship in his name. Thank you Mr. Schneider.
The Richard Schneider Sonoma Hometown Band Young Musicians Scholarship is a little different than most scholarships. Our scholarship is designed to encourage younger students. Applicants must be between the ages of 12 years and 18 years old. It is our goal to promote local talented players of band instruments and to help them move ahead with their training.The awards may be used for any musical needs of the winner such as private lessons, instrument maintenance, or towards the purchase of a new instrument, as well as for participation in activites such as jazz camp.
We are thankful to Kaz Maraku for continuously helping provide funds for the scholarships.
How to Apply ● Dates ● Application

We welcome potential new members to join us in rehearsals on Sunday evenings. If you play a band instrument (or used to play and have thought that you might like to take it up again) you may
email Mary Wimberley
or call (707) 252-2993
for more information.
"I enjoy and respect the Hometown Band because to me it is a living example of the word community, in this case a community band. We accept all musicians regardless of their individual musical skills, no questions asked so long as they exhibit the desire to play with the group.
Over past years, we have lost some skilled musicians who would have likely improved the overall sound of the band. After attending a few rehearsals they drop out, probably feeling as though they were overqualified. Somehow they miss our concept; we are a true community band: come one come all."
– Jim Bundschu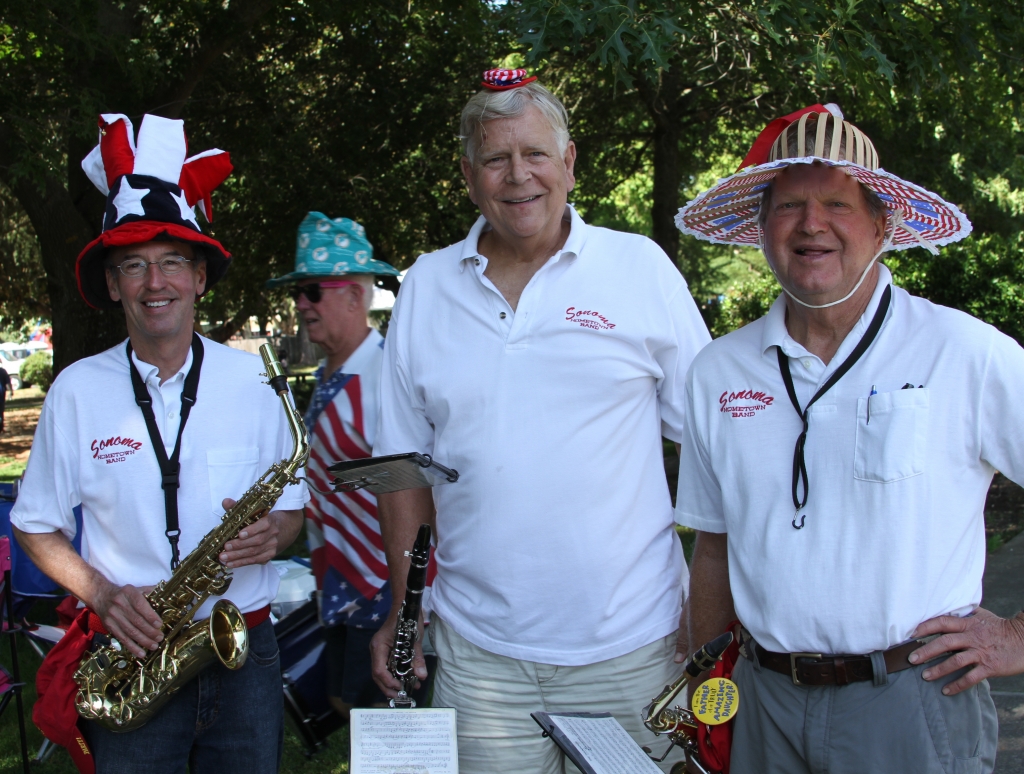 Support Our Band!
For over 40 years, the Sonoma Hometown Band has entertained the local community. Please help us continue to do so!
Join Our Email List!
We'll let you know about future Sonoma Hometown Band performances.